Featuring excellent customer service and a few hosting types, the web host has grown in the past few years, and offers VPS and dedicated hosting plans alongside its tried-and-true shared web hosting. It has excellent customer service and a rich selection of plans jam-packed with features.
Main Key Features & Hosting Overview
| | |
| --- | --- |
| Uptime Claim: | 99.9% |
| Free Domain: | Yes! .site, .store, .tech, .online only |
| Website Transfer: | Yes |
| Control Panel: | cPanel |
| Free SSL: | Yes |
| Moneyback Guarantee: | 45 Days |
| Plans Names: | FastCloud, FastCloud Plus, and FastCloud Extra |
| Support: | 24/7 |
| Pricing: | Starting at $2.95 per month (renews at $9.95/mo) |
| Promo Code: | 70% OFF ($2.95/mo for our users) |
Shared Hosting
FastComet puts its shared web hosting at the forefront. Clicking the FastComet.Com main page's Web Hosting tab reveals FastComet's current shared hosting deals & offerings. After opening the plans and pricing tab there are: three Linux-based SSD shared packages. The FastCloud plan (starting at $1.99 per month, or as low as $1.99 per month with a three-year commitment) offers just 15 GB of SSD storage, unlimited monthly data transfers, one free domain registration (.online, .store, .tech), and the ability to host one website.
The FastCloud Plus plan (starting at $2.99 per month, or as low as $2.99 per month with a three-year commitment) gives you unlimited emails, 25 GB SSD storage, free private DNS, addon domains, 7 daily backups, and unlimited domains. The FastCloud Extra plan (starting at $3.99 per month with a one-year plan, or as low as $3.99 per month with a three-year commitment) boasts 35 GB SSD storage, 30 daily backups, LiteSpeed Cache, free Comodo Private SSL, and OPcache.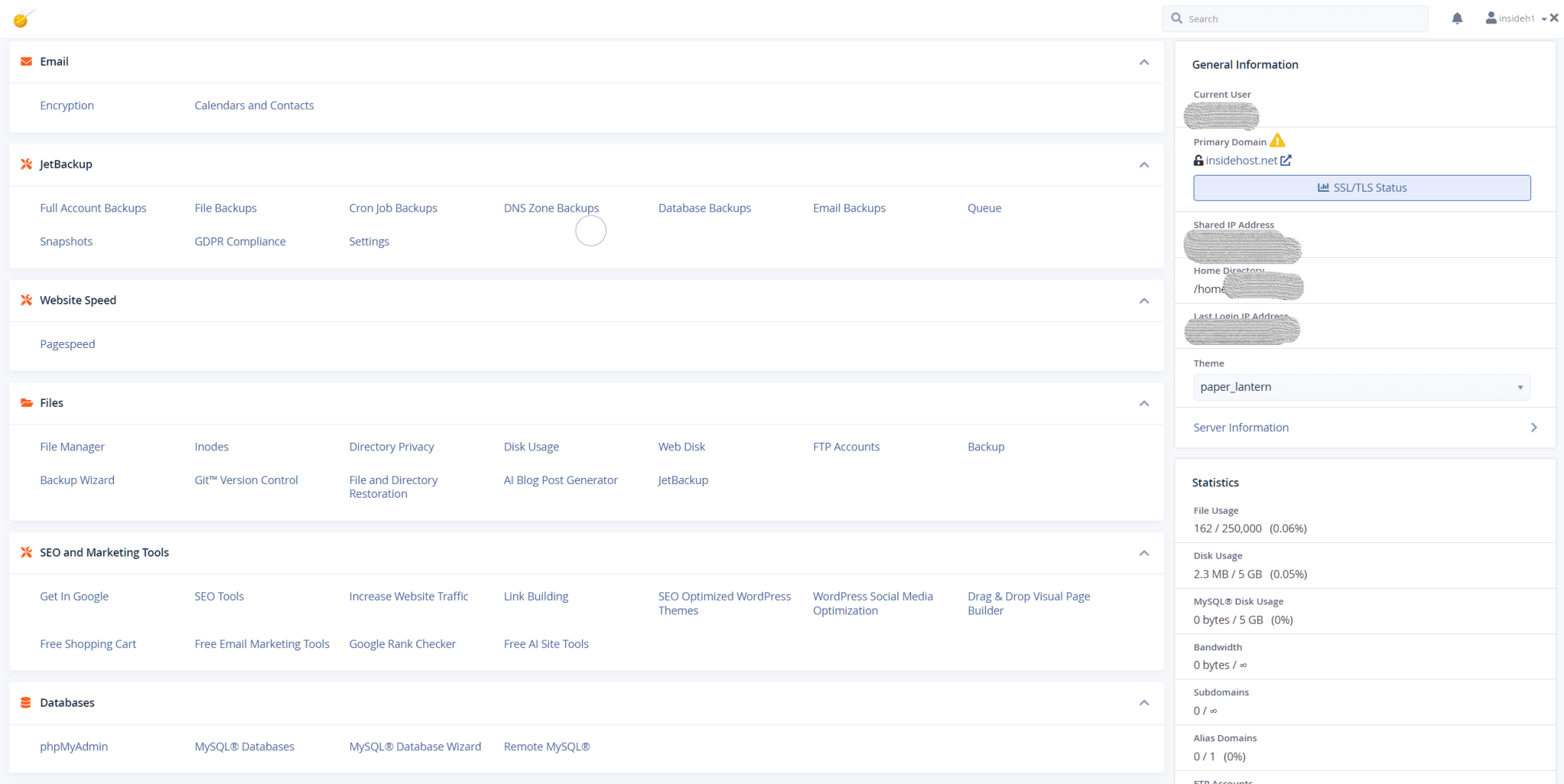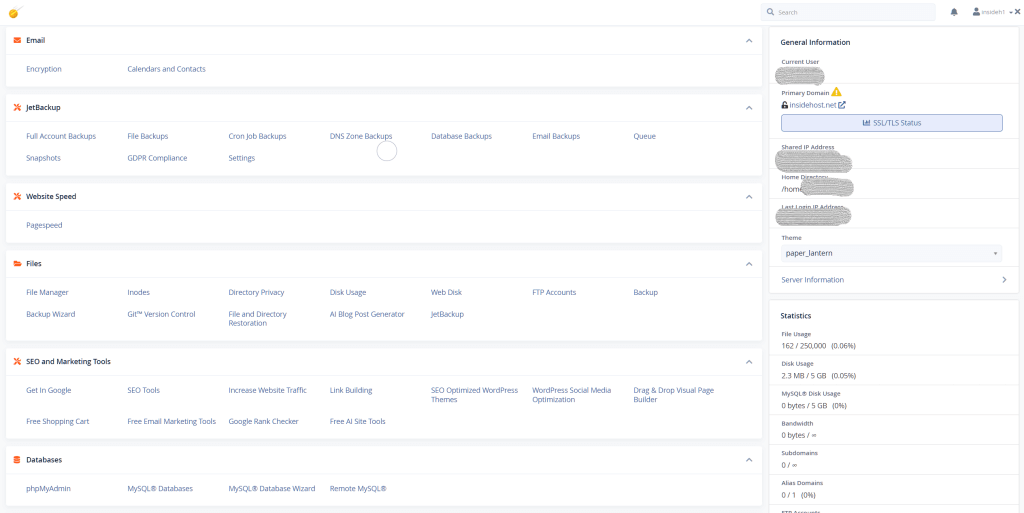 Each plan includes a free domain name, SSL certificate as well as unlimited emails, cPanel, free website transfers, and multiple server locations.
HostPapa, the Editors' Choice for shared web hosting, has more on offer with its plans. HostPapa's Linux- based shared hosting packages offer across-the-board unlimited storage, bandwidth, and email addresses. That's hard to beat.
Similar Host
FastComet lacks Windows-based servers, so Linux is the only available server operating system. In general, smaller businesses and people relatively new to website development should go with Linux servers. If you are an experienced developer or part of a larger organization that needs Microsoft's framework, you may need Windows-based services.
VPS Hosting
Virtual Private Server (or VPS) hosting works much like shared hosting, except that there are far fewer clients sharing a server with you. As a result, more resources and power are allocated to your websites, giving you a much more stable and reliable server foundation. FastComet offers four VPS plans: Cloud 1, Cloud 2, Cloud 3, and Cloud 4.
For $59.96 per month (or as low as $41.96 with one month contract+ $19.95 Setup), Cloud 1 offers 2GB ECC RAM, 50GB of SSD storage, 1TB of monthly data transfers, cPanel/WHM/Softaculous, 2000 Mbps Network Out. Cloud 2 is the next plan up at $69.95 per month and it includes 4GB ECC RAM, 80GB of SSD storage, 4TB of monthly data transfers, cPanel/WHM/Softaculous, and 4000 Mbps Network Out. The $89.95-per-month Cloud 3 plan (discounted to $62.96 per month with one contract) has 8GB of ECC RAM and 160GB of storage. The Cloud 4 plan ($139.95 per month, or $97.96 per month with a 1-month plan) bumps the server ECC RAM to 16GB, storage to 320GB, monthly data transfers to 8TB, and 6000 Mbps Network Out.
Alternative
With that said, Liquid Web, the Editors' Choice pick for VPS hosting, has more flexible and feature-packed plans. These wallet-friendly, well-rounded VPS offerings start at $15 per month for 2GB of RAM, 40GB of disk space, 2TB of monthly data transfers, and unlimited email. The plans scale up to $189 per month for 16GB of RAM, 200GB of disk space, 10TB monthly data transfers, and unlimited email, so there's room to grow.
Dedicated Hosting
If you're interested in services with a more powerful punch, dedicated hosting is a potent asset for website-reliant businesses and companies. FastComet offers four dedicated hosting plans: DS 1, DS 2, DS 3, and DS 4.
Starting at $139.99 per month (or $97 for 1 month discounted), the DS 1 plan offers 2x AMD EPYC 7501 cores, 4GB of RAM, 80GB SSD storage, 4TB of monthly data transfers, 4000 Mbps Network Out. The DS 2 plan costs $169.99 per month (discounts up to $118/mo) and offers 4x AMD EPYC 7501 Cores, 8 GB RAM, 160 GB SSD Space, 5 TB Bandwidth, cPanel/WHM/Softaculous, and 5000 Mbps Network Out. The DS server starts at $2.99/mo (discounted to $160/mo one-month billing) and includes 8x AMD EPYC 7501 Cores, 16 GB RAM, 320 GB SSD Space, 6 TB Bandwidth, cPanel/WHM/Softaculous, and 6000 Mbps Network Out.
If you want to build a website using a Windows-based dedicated server, we recommend Liquid Web, the InsideHost Editors' Choice pick for dedicated web hosting. Liquid Web's, high powered dedicated servers options use Windows Server and come with an impressive guaranteed 100% uptime and 5TB Outbound Bandwidth too.
Note: FastComet lacks reseller hosting.
WordPress Hosting
WordPress is an absolute gem of a CMS (content management system), one that's more popular and so easy to use that it powers more than 30 percent of Internet sites.
FastComet offers three excellent WordPress hosting tiers—FastCloud, FastCloud Plus, and FastCloud Extra —that carry the same prices and specs as the company's shared web hosting packages. Its prebuilt environment comes with many WordPress-friendly features, including live malware protection and curated plug-ins that are designed to enhance your experience.


That said, Nexcess ($19 Per Month for WordPress Hosting at Nexcess) surpasses former winner Wpengine to become the managed WordPress hosting champ. Nexcess has plans starting as low as $12.67 per month (for 15GB storage, 2 TB unlimited monthly data transfers, free premium WordPress themes and plugins, and a free SSL certificate). and as high as $999 per month (which adds 250 sites and 800GB of space)
Building a Site
Creating a website with FastComet. We chose the SiteBuilder plan, and selected an available domain or register a new one from the .online, .store, or .tech, site. The web host presented us with SiteBuilder's 14-day Free Trial without any credit card.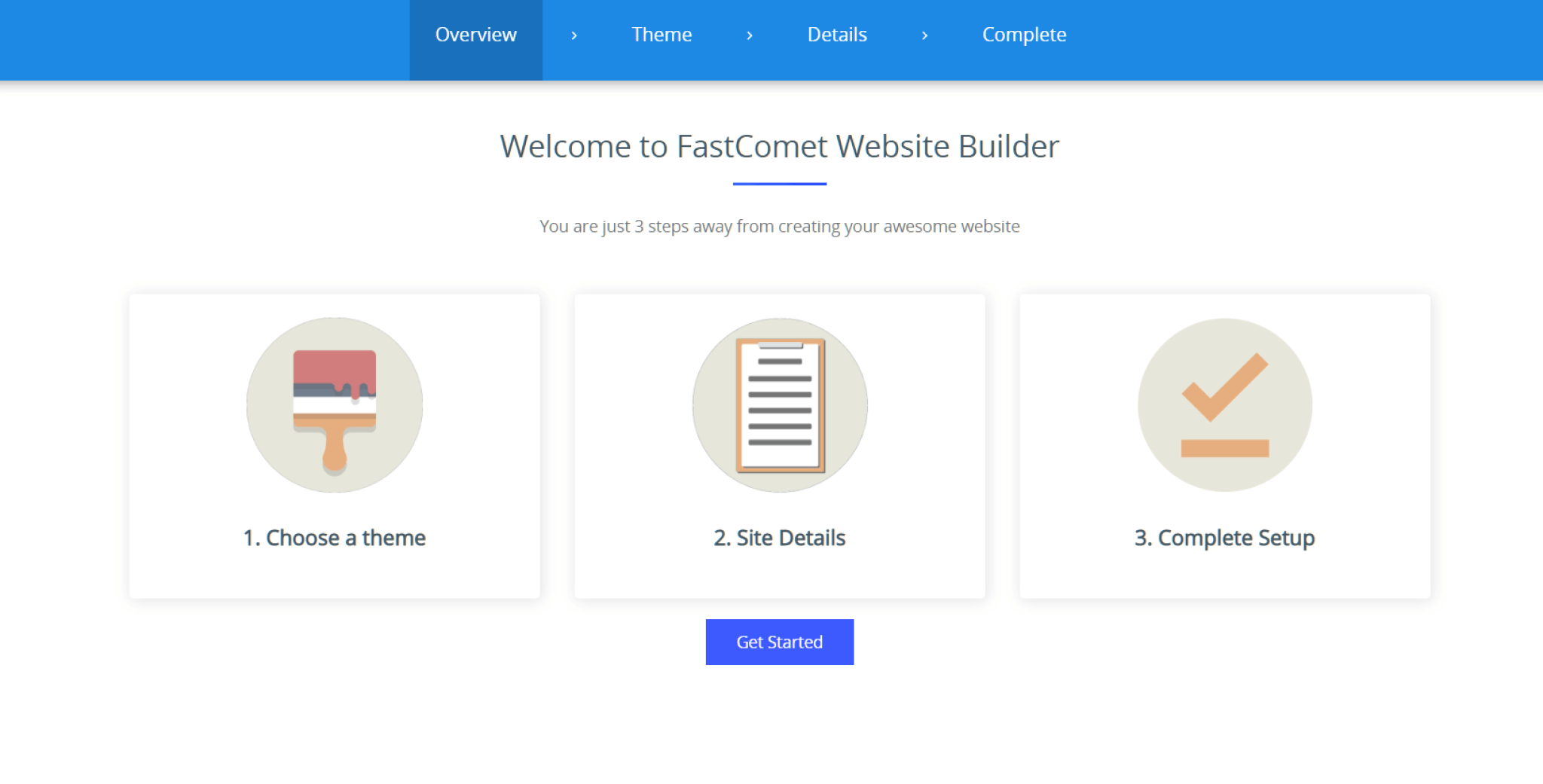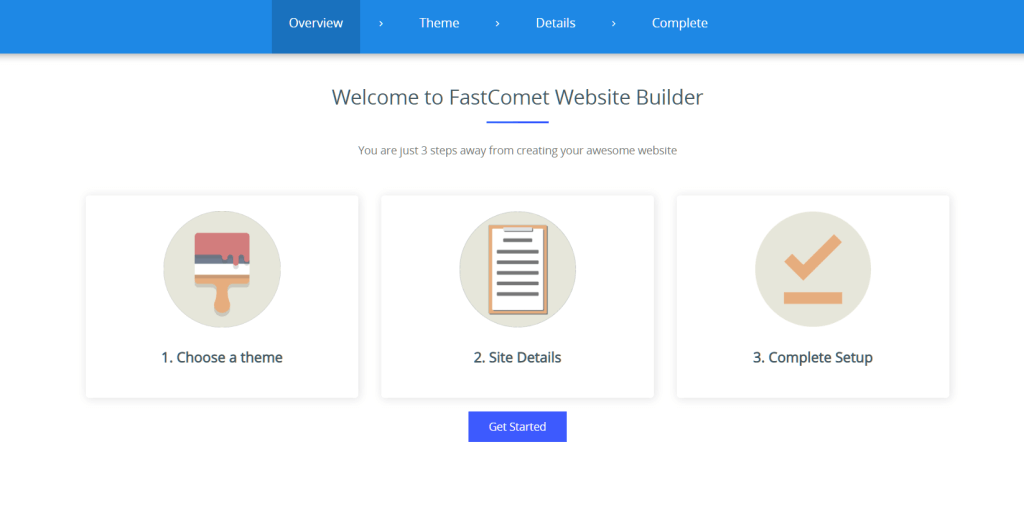 Once we finished the initial sign-up process and logged in to cPanel, we were greeted by website-building tools, including Divi – drag & drop Visual page builder (external link), and SitePad, a feature-rich website builder. Using SitePad, we found it easy to choose a theme, buttons, and edit site details.
E-commerce Compatibility and Security
Adding a store to a FastComet site is also relatively simple. It features a handful of "one-click install" e-commerce options, including WooCommerce, Magento, OpenCart, and Joomla. These are useful tools to employ if you wish to sell online, but it doesn't quite stack up to Nexcess, which features dedicated e-commerce packages with WooCommerce, Magento, and other useful features bundled into the plans. Nexcess is the # 1 player in e-commerce hosting.
FastComet offers a number of security features that live in the control panel's interface. They include a JetBackup, and an overall backup plan (free!).
Solid Uptime
Website uptime is one of the most important aspects of a hosting service. While your site is down, clients or customers will be unable to find you or access your products or services—and they might not come back. Visitor loves those site, which loads very quickly and also increases their conversion rate.
FastComet guarantees 99.9% website availability, excluding maintenance. In case of downtime, They apply 10% of your monthly fee as credit for every hour of website downtime, up to 100% of your monthly payment.
Good Customer Service
FastComet offers phone and online chat support, though our recent experience with live interactions was somewhat stilted. During an early trial, we waited less than a minute before a helpful and friendly support person was on live chat.
We took this opportunity to test the online chat services. You must enter an email address and name before you're allowed to join the chat and ask your query. We did so and chatted with support about FastComet's VPS and Dedicated offerings. Overall, we were pleased with FastComet's customer service experience.
Yes, there is a toll-free number if you are in the USA. EU Line is also there for European peoples. Email and ticket support are used for major technical issues.
FastComet has a 45 days money-back guarantee that lets you cancel your web hosting at any time and receive a refund for the remainder of the unused time. That's a good incentive to at least sample the service.
A Quality Web Host
FastComet has resource-rich web hosting plans that should suit your needs, provided that they don't go beyond Linux-based shared, VPS, or dedicated plans. Peoples at FastComet doesn't believe in unlimited hosting. In addition, FastComet has good uptime, affordable pricing, and helpful customer service to boot.
Add your rating
FastComet User's and Editor's Reviews & Scores
9.5
Total Score
Quality hosting with independent ownership.
PROS
A well-rounded suite of shared, VPS, and dedicated services
Easy-to-use website builder
Excellent 24/7 customer service
CONS
No reseller hosting
Lacks Windows-based hosting