Women in India and other nearby countries: Join us for two 2.5-hour hands-on, interactive Zoom calls to own your expertise, generate WordPress-related topics, and start building a talk!
Workshop
Zoom
Saturday, September 23, 2023, 9:30 am -12:00 pm IST (Part 1)
Sunday, September 24, 2023, 9:30 am -12:00 pm IST (Part 2)
Free
About this Event
What do you need to speak at WordPress Meetups and WordCamps?
You need:
A talk topic
A well-crafted title
A great talk description
It also really helps if you:
Feel like you belong up on the stage
Can overcome nerves and have stage presence
Some of us have a harder time with this than others. And for women in India, these can be especially challenging.
GreenGeeks is helping the Diverse Speaker Training Group (#WPDiversity) on the WordPress Community Team organize and host a workshop: Speaker Workshop for India Women in the WordPress Community.
This is a workshop for women in India (other countries are welcome to join us, too) who are thinking about speaking at a WordPress Meetup or WordCamp.
When we say women, we include anyone who identifies as a woman some or all of the time.
Does the thought of speaking at a WordPress Meetup or WordCamp intrigue you? The focus of this hands-on, online workshop will be to generate WordPress-related topics to give a talk on.
This includes writing a well-crafted title, boosting your speaking confidence, and overcoming your nerves. Not to mention having a stage presence and allowing you to practice speaking in a safe space.
At the end of the workshop, you will have a few ideas for talks, an outline of one topic, a title, a pitch/proposal for applying to events, and more confidence to get up on stage.
Plus, you'll have a chance to practice speaking.
You do NOT have to have any experience in public speaking. This workshop is for all levels of experience.
Who Should Attend?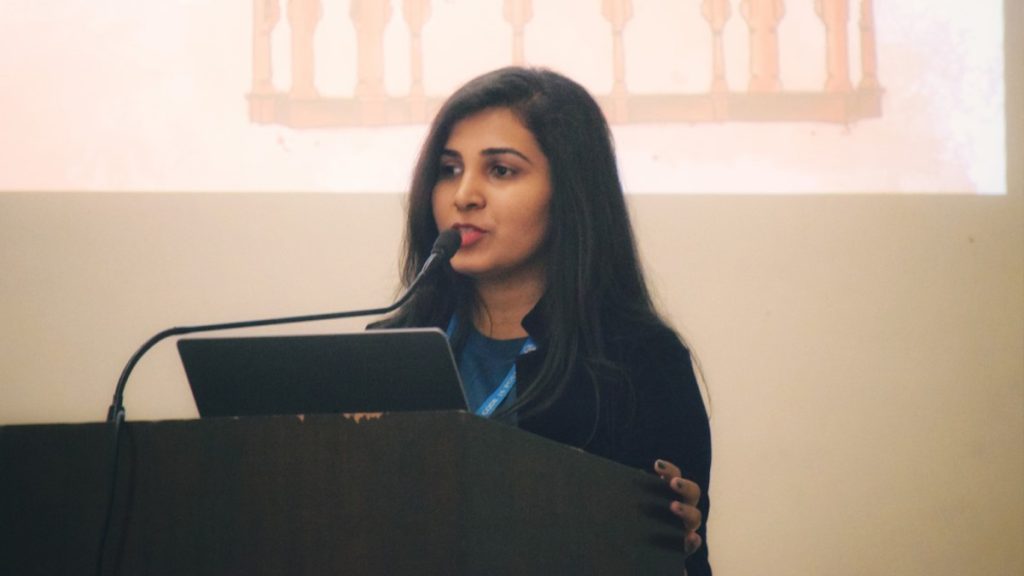 This workshop is for you if:
You identify as a woman some or all of the time
You have thought about speaking at a WordPress Meetup or WordCamp but haven't been able to think of a topic
You think you don't know anything worth speaking about
You would like to feel more confident about being on stage
This workshop will be two 2.5-hour sessions; Part 1 and Part 2.
We will cover:
Part 1: Saturday, September 23, 2023 (9:30 am -12:00 pm IST):
Why speak at WordPress Meetup or WordCamps?
Dispel some myths about speakers/speaking
Come up with topics and choose one
Write a meetup description or WordCamp proposal
Practice speaking in front of a group
Part 2: Sunday, September 24, 2023 (9:30 am -12:00 pm IST):
(Prerequisite: Part 1 on September 23, 2023)
Come up with a great title
Write the outline
Tips on becoming a better speaker
Practice giving a short talk
Accessibility:
The workshop will be held in English.
A live transcript will be available to turn on or off.
Please let us know if you have any other accessibility needs.
Why We Are Doing This?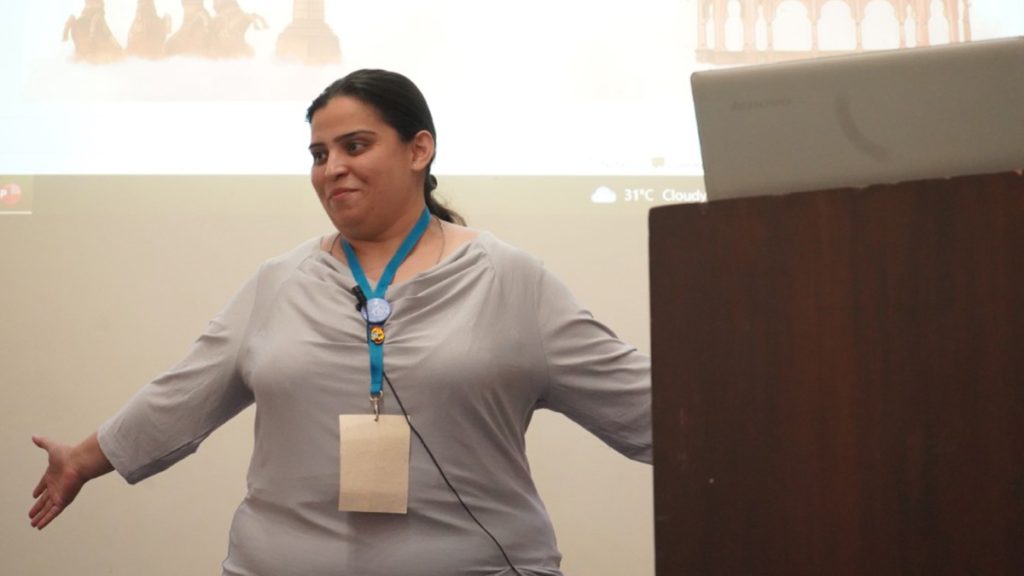 GreenGeeks values diversity, particularly empowering women around the world. We see a world where there is a mix of different organizers and leaders, including a mix of genders.
Public speaking is one of the direct paths that open up great opportunities for people. This is why we are co-organizing this event with #WPDiversity, and working closely with Jill Binder, the lead of the Diverse Speaker Training Group (#WPDiversity), and funding Jill's work to host this workshop.
This workshop follows our two previous workshops in India that we hosted and helped to organize: Speaker Workshop for Indian Women in the WordPress Community 2022 and Empower Women Speakers For Your WordPress Events in India 2021.
This is the second year in a row that we are holding a workshop of this specific style: working directly with the women in India who are thinking about becoming speakers.
"This is a wonderful opportunity to learn. Even if you are confident in public speaking, this workshop can be useful – understanding how to narrow down a topic, how to pitch, and the do's & don'ts of public speaking. Thank you to the organizers for supporting this & Jill for conducting it and involving all participants." – Akshaya Rane, Software Developer, Thane, India
"The feedback process was great. It was a great balance between constructive criticism and praise, so it helps build confidence. The environment is inclusive and the exercises done together help refine our thought process, which is hard to do on your own and without feedback." – Karishma Sundaram, Content Strategist
Please help us share this event with women in India and nearby countries, and if this workshop is for you, please get your ticket on Eventbrite today!